Zumiez
Artist Collective Please Recycle Sticker
The Artist Collective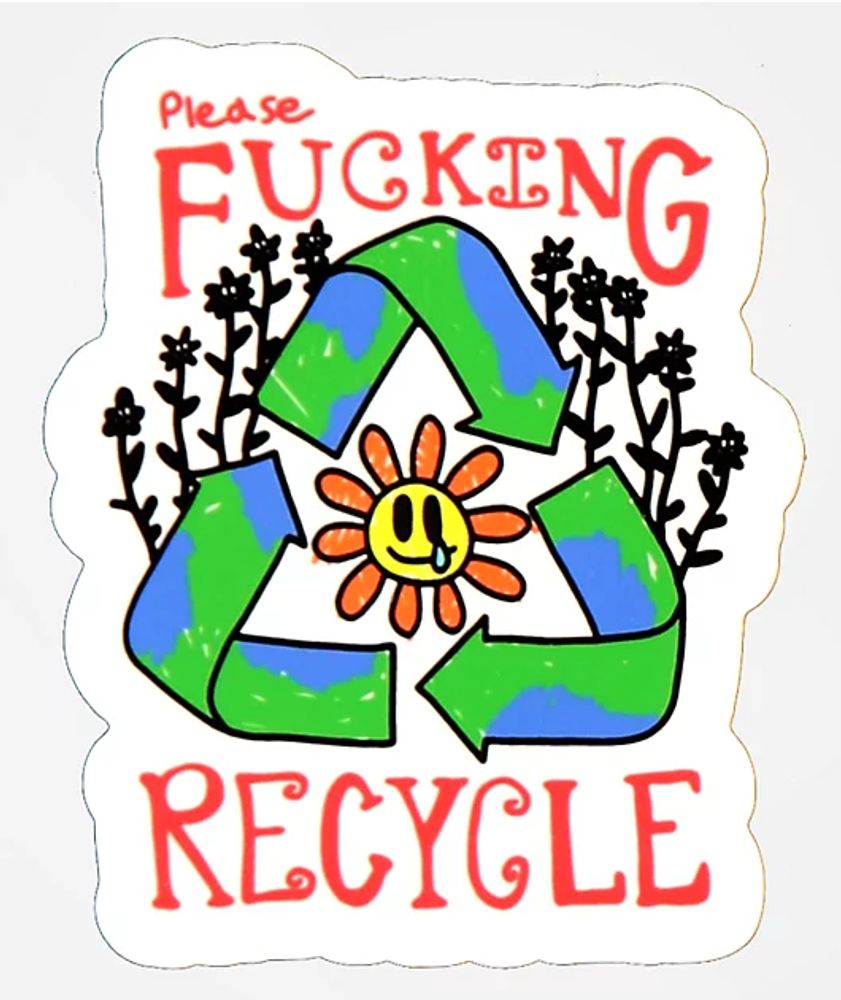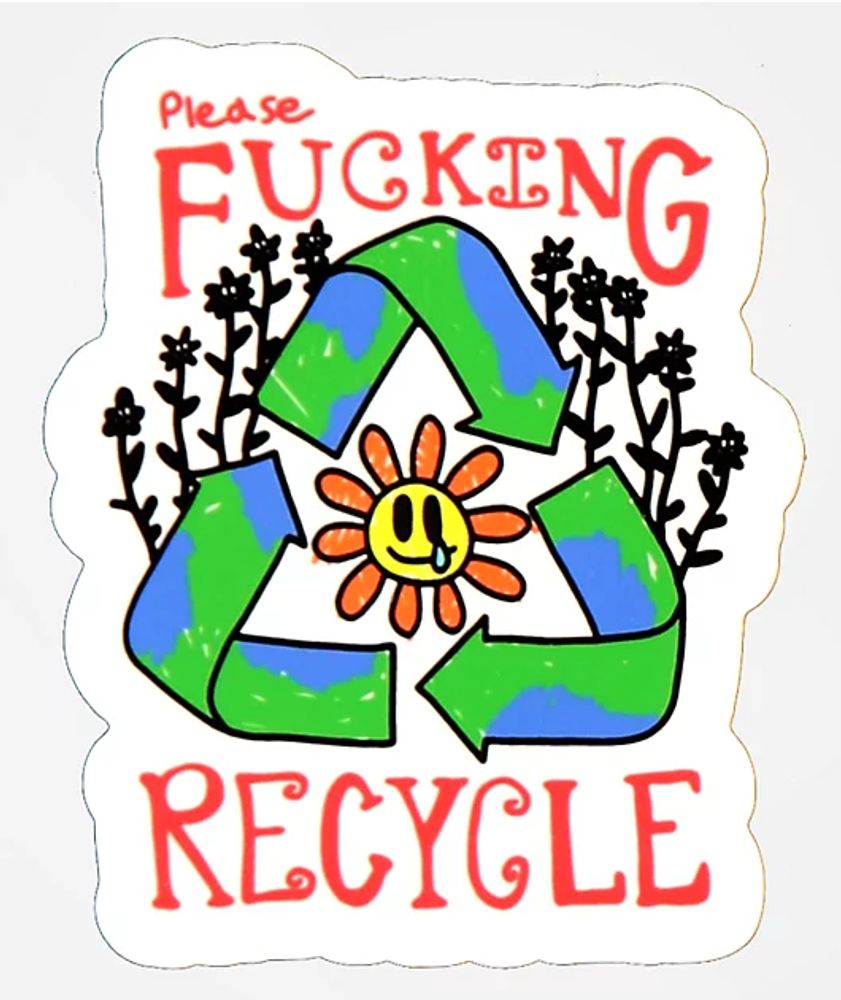 Zumiez
Artist Collective Please Recycle Sticker
The Artist Collective
Spread a positive message with a bit of snark with the Please Recycle sticker from Artist Collective. A sad flower appears at the center of a recycling symbol, with "Please fucking recycle" text surrounding the graphic to let everyone know exactly what they should do.
Please Recycle Sticker from Artist Collective.
Graphic of recycle symbol with a sad flower in the middle and "Please fucking recycle" surrounding the graphic.
Peel and stick adhesive backing.
3.5" x 3" | 9cm x 7.5cm (approx).
Imported.