Forever 21
Women Thong Stiletto Heels Beige,
Forever 21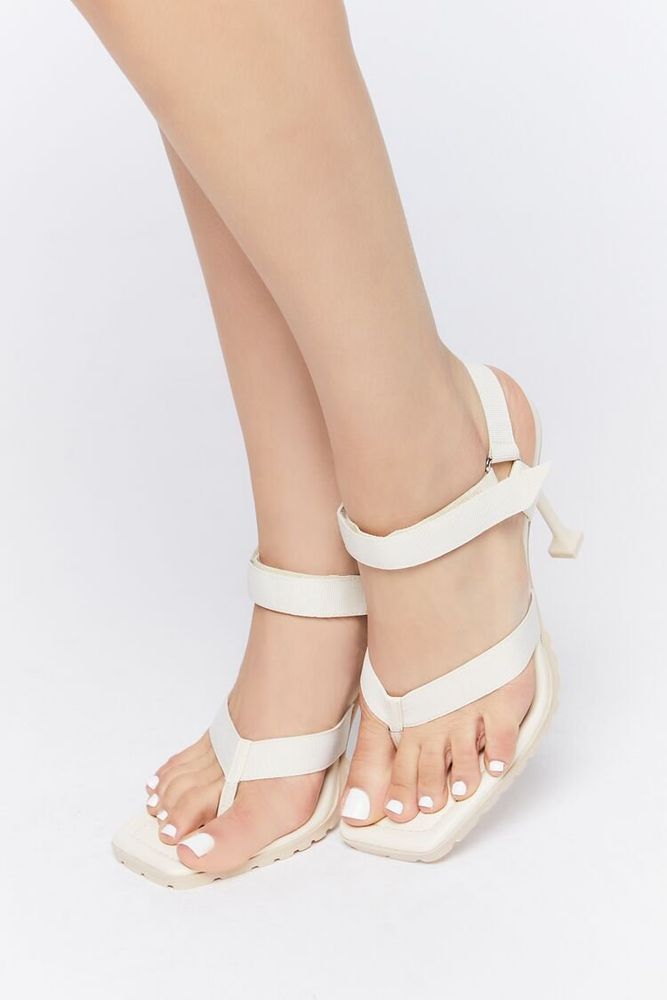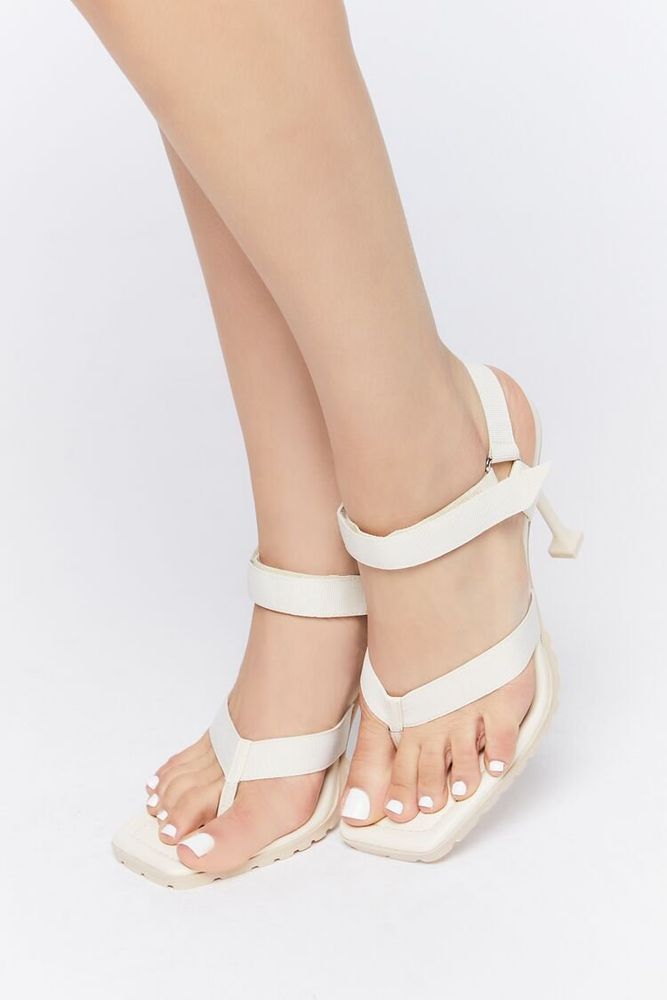 Forever 21
Women Thong Stiletto Heels Beige,
Forever 21
Pair of heels featuring an open square toe with thong design, adjustable ankle strap, and stiletto heel. | This is an independent brand and not Forever 21 branded item. | Padded insole, textured outsole | All man - made materials | Heel height: 4.5" | Women Thong Stiletto Heels in Beige, 8. As Marilyn Monroe once said, "Give a girl the right shoes and she can conquer the world." Let our high heels selection help you conquer your own world. You'll definitely need a few basic staples to get started with your collection and then you can grab a few more pairs just for fun! Whether you need a flirty pair of high heels for a night out or a more casual everyday look, Forever 21 has plenty of high heels for women to suit any fashion needs. High heels can instantly dress up a once casual outfit. Go from wearing a t-shirt and jeans during the day to slipping on black high heels and a leather jacket to transform your outfit into a fierce and edgy night look. As far as a specific style suggestion, block heels are a great choice for everyday wear. Grab a pair in brown, nude, or black to match with almost any outfit. These stylish heels are always flattering and look adorable with skirts, dresses, or jeans. Spice things up with a pattern and grab a pair in cheetah print, because who doesn't love to get a little wild? Jewelry and bags are great, but did you know that heels can also be a perfect statement piece? When wearing all black, add that pop of color to your look with a fun neon or brightly-colored heel. If you're feeling extra fun, grab a matching bag as well to add that special something to your look. For those girls on the shorter side, chunky platform heels are totally back in style. They can give you that extra boost and can be dressed up to look professional or cute and sassy. Whatever style you're trying to rock, Forever 21 has the perfect high heel for you!