Forever 21
Women's Distressed High-Rise Flare Jeans Light Denim,
From Forever 21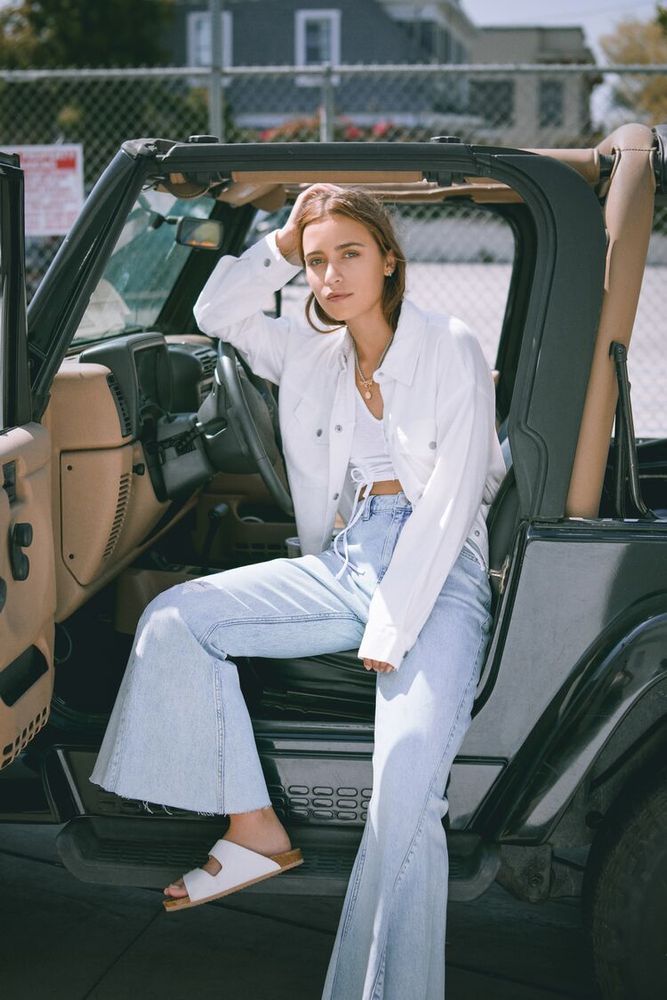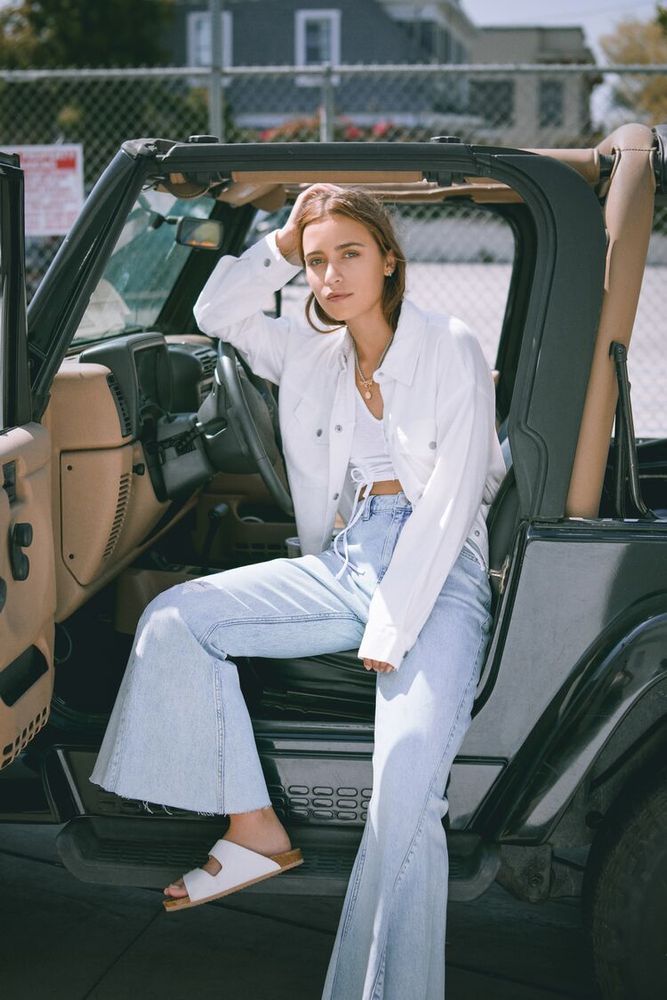 Forever 21
Women's Distressed High-Rise Flare Jeans Light Denim,
From Forever 21
Quantity:
Pair of flare jeans featuring high - rise, belt loops, five - pocket construction, distressing, and raw - cut hem. | 69% cotton, 31% lyocell | Machine wash cold | Model is 5'7.5" and wearing Size 25 | Measured from Size 24 | Inseam: 33" | Women's Distressed High - Rise Flare Jeans in Light Denim, 24 Shop styles similar to Shein, Fashion Nova, ASOS, Old Navy, H&M, LightInTheBox, Cider, Pacsun, Boohoo, Dolls Kill, Gap, Lulus, PrettyLittleThing, Hollister, Zara, Revolve, Gap Factory, Brandy Melville, A&F, Fashion Nova, Aritzia, Urban Outfitters, Free People, Missguided, Frankie Shop, Verge Girl, Princess Polly, Zara, American Eagle, & More.. Live out your denim daydreams with The Denim Shop at Forever 21. Denim is an all-American outfit staple that you absolutely need in your wardrobe. There are so many different elements to a pair of denim jeans. Between different cuts and washes, the options are endless! Starting first with overall wash, the most basic denim is typically in a medium blue indigo. This wash is really characteristic of the early 00's, but is well on its way to making a comeback. Deep washes usually look more cleaned up and can bridge the gap between casual and office-appropriate denim. Because of their uniform color, they're easier to dress up and down when you pair them with other pieces. This wash is great for your office's casual Friday look. On the other end of the spectrum is light wash denim that recalls '90s fashion. Also called a carpenter wash, this denim look feels more relaxed and is more appropriate for streetwear inspired looks. Distressing is also a component to consider with the wash. This is the degree of intentional tears and rips in the fabric to give the denim more grungy character. The next element to know is the rise on your denim. This is the measurement from the bottom to the top hem. You guys have all heard of high waisted denim. It's a flattering fit that really streamlines your shape. They also wear really well with crop tops and help to compensate for midriff coverage. Conversely, low rise denim is also a thing. This denim cut leaves more exposed if you want to dial up the heat. And of course, midrise denim is self-explanatory and is the happy medium between the two. Then you have the fit of the pant which is the major differentiating factor. We're calling skinny jeans a modern classic. They've been around for a while now, and it's the fit everyone knows and loves. Of course, there are different variances between spray-on skinny and tapered skinny (like a mom jean) or even just slim, but the idea is that these are the narrowest pants with the highest degree of body-hugging stretch. Straight fit denim gives your legs more breathing room, and wide-legged pants are obviously the most roomy denim fit. There's also flare denim that has a bell-shaped cut extending from the knee to bottom hem. The last thing to consider is the hem. A cropped hem is very now and is perfect for showing off statement footwear. They end well above the ankle, arguably even at the calf if we're counting culottes. A typical hem will reach near your ankle and has just a bit of overlap onto your shoe. You can choose to wear this as-is, roll them up, or cut them off entirely for a DIY frayed look. A longer hem length results in a pool of fabric that gathers at your foot. It's certainly a statement look that draws all kinds of attention. Now that you're well versed via this Denim 101 lesson, explore our offerings at Forever 21 and choose your favorite now! Pair your denim picks with a classic white tee, and you're absolutely golden!